Tours & Events Agency in Morocco
GoMarruecos Tours Company
GoMarruecos Tours is an agency of events,tourism organization in Errachidia. After 13 years of experience, Abdolaali and his team will make your stay as pleasant as possible. GoMarruecos puts at your disposal a comfortable vehicles (4×4, Minibus) and its selection of renowned. offering a wide range of services «all includes». You will be able to discover the desert (Ouarzazate, Zagora, M'Hamid, Chegaga, Merzouga, Erg Chebbi ), the Atlantic Ocean (Essaouira, Oualidia, Agadir, Casablanca, Rabat), the middle and high Atlas ( Ouzoud, Ifrane, Ourika valley, Asni valley, LakeLalla takerkoust, Toubkal …) and the imperial cities (Marrakech, Casablanca, Rabat, Meknes, Fez).
We are also at your disposal to organize a whole range of events: theme party, birthday, exceptional wedding, seminars … In addition, we offer a wide choice of activities and leisure activities: SPA, hammam, camel, camel ride, carriage ride, guided tour, trekking in the Atlas and desert, horse riding, mountain biking, quad, buggy, jet ski , rafting, hot air balloon, Moroccan cooking court .



Our team of field experts are licensed, certified, and highly esteemed professionals who are part of GoMaruecos because of their compassion, excellence, and distinct skills in their line of work.
Our Mission is to be the best travel agency in Morocco. our main objectives are so to be focused on providing the best quality service to achieve maximum customer satisfaction. We offer our visitors to know the main tourist destinations of Morocco through the most required and interesting tours according to your wishes with a personalized, warm treatment and safety. In order to make your visit a pleasant one that exceeds the expectations of your holiday. .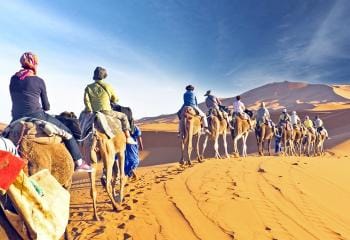 GOMARRUECOS.COM
Tours & Events Agency in Morocco
GOMARRUECOS.COM
Tours & Events Agency in Morocco
GOMARRUECOS.COM
Tours & Events Agency in Morocco